Travel Tips
A comprehensive minimalist guide on adventurous travel to help you get started on the right foot
Backpacking

Pack light and you will thank me later - around 12 kg or less. You don't need a guidebook but you do need information. Reliable information can be found on wikitravel.org country and city pages. There are often more accurate and up-to-date information on the English version (e.g. Cairo Egypt). For more country or area specific information, check the country summaries at Travel Independent, the Rough Guide or simply Google. As for planning in advance or not, I think it's more a question of how you like to do it. I read in advance but I don't plan because I like my itinerary to unfold bit by bit. Another great way to get information is to talk with the locals. However beware that what they will call amazing or must-go might be nothing special. Also keep in mind that locals often don't know too much about their own country as they don't get a chance to travel around that much. In the same way that I wouldn't be a good advice giver to someone wanting to visit Switzerland.
On accommodation, if you travel alone, dormitories are a great way to meet people and save money. Booking.com, Hostelworld and other website can be helpful to find a good place. Most of the time, there is no need to book in advance except if you find yourself in the middle of a local holiday. Couchsurfing is an amazing way to meet with locals and feel more integrated into the culture of the country - as a bonus, it will help you save money. Airbnb might be useful if you're looking for an apartment with kitchen for example.
Overland travel is - in my humble opinion - the best way to travel. In some parts of the world, crossing a border on foot is an unforgettable adventure. If you don't know anything about borders, you can represent it to yourself by two lines that you have to cross separated by what we call a no man's land (the portion of land that doesn't belong to neither of the two bordering countries). The first "line" is in reality a passport control checkpoint where you will get your passport stamped to acknowledge that you are exiting the country. Then the no man's land can be anything from 50m to 6km depending on the place. After you cross it, you will get to the second passport control checkpoint where your passport will get stamp for entry in the new country. I might talk about Visas on another page of the website but if you go to Central Asia, remember Caravanistan is your best friend!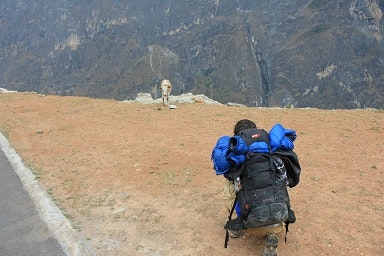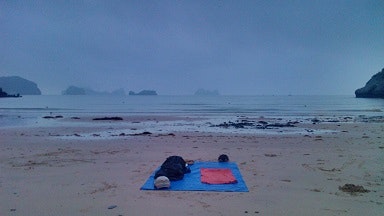 Cycling

There are two ways to go. Either you prepare your touring bike at home which makes sense if you want to start cycling from home or if you have loads of money to spend on panniers (panniers are f*cking expensive!). Or you fly to your departure country, buy a bicycle there and prepare it for touring. There is nothing really complicated in the first way, you just have to choose a bike that you like and mount it with panniers. Keep in mind that touring bikes are especially designed for mounting panniers and there is enough space between the pedal and the rear panniers so that when you pedal the back of your foot doesn't hit the panniers which might not be the case with a mountain bike for example! Though it's totally possible to travel with a MTB. The second way is more challenging and adventurous as you can't predict how easy it will be to secure a bike. It takes a little time to do research and you might scout bike shops for brand new touring bike. However in my opinion the best option is to figure out what is the most popular local sell & buy website and look for a second-hand touring bike there. You could look for these kind of bikes as they are all solid bikes for 2000$ or under when new: Trek 520, Santos Travelmaster, Thron Sherpa, Surly Long Haul Trucker, Fahrrad Manufaktur TX-400, Ridgeback Panorama. These are long distance touring bikes with a frame in iron that is not likely to break and a lot of spokes to make your wheels more robust. You can go 20'000 km with a Surly Long Haul Trucker without breaking a wheel for example.

On wheel size, there is a whole debate on the topic but in my opinion it doesn't really matter. The only thing that I can tell you is that it was sometimes really hard to find spare tubes for my 700x32c tires (like for example in Nicaragua or Colombia). On tire width, 32c was fine to ride all the way from Mexico to Colombia. However I felt like I would have preferred a wider tire at least on the back wheel. And most importantly 32 was not a standard size so it made it harder to find tubes again. Figuring out what kind of tubes they sell in stores and going with that size is a much smarter strategy. On gears, what matters is how low your lowest gears is and that is really important if you plan cycling very hilly areas like South of Mexico. Once again pack light!
For sleeping you can choose between a tent or a hammock depending on where you plan to tour. Sleeping in my hammock in Latin America was fine as there were plenty of trees for example. You don't need cooking gears as you can find food on the road almost everywhere in the world. But cooking is fun and helps you to save money sometimes. If you camp outside, stealth camping is the way to go. It's better if nobody knows where you are sleeping as they won't be tempted to rob you. Take your time to pick a good spot before the night starts to fall. Another great way to meet locals and get a shower is Warmshowers - equivalent of Couchsurfing except it's for cyclists.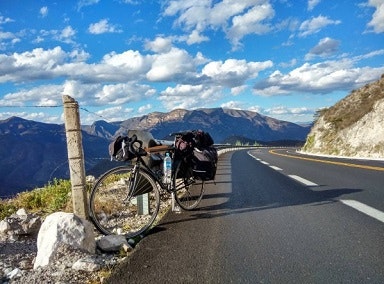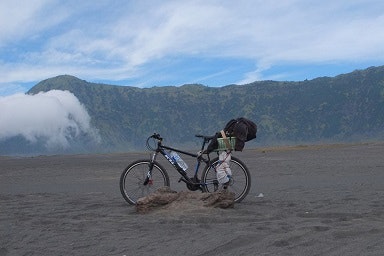 Riding a motorcycle
Traveling by motorbike is all about freedom. In my opinion, it's not as rewarding as cycle touring because you just have to turn the throttle and you are already covering huge stretch of land though it does feel amazing! Again the two ways applies, buy and prepare at home or buy abroad and travel from there. However there is a catch. As a bicycle can cross borders with you like your backpack would, a motorbike is a vehicle that needs its paperwork to be let through. Every time you cross a border with your motorbike it's a temporary importation and borders officials want to see that the motorbike is yours and that you are not doing an import/export business. I'm not an expert on the topic so I won't expand for the moment. Horizons Unlimited is a good place to find information on the topic.
They are places on the world where it's made easier to buy a motorbike and travel with it. For example in Vietnam you can easily buy a cheap 110cc Honda Win or Minsk. You can even cross border with Laos and maybe Cambodia or even Thailand if you pay attention to fill the paperwork at each borders - and you get lucky. I was stopped at the Cambodian border after having crossed Vietnam and Laos with my Honda Win but I think I didn't fill all the papers when I entered Laos - or maybe I wasn't lucky that day, I would never know. It's also possible to buy a Royal Enfield in India and travel around the country.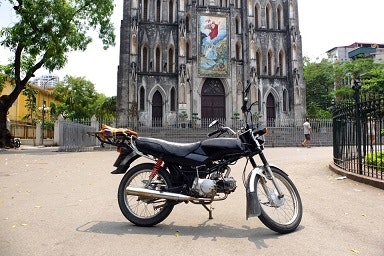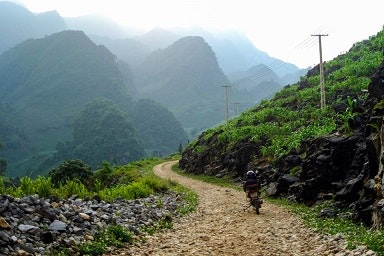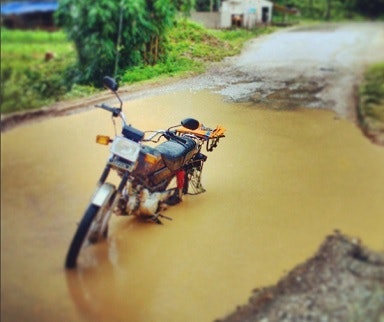 Hitchhiking
Ah the joys of traveling by hitchhiking. First I would like you to know that it's totally possible to hitchhike around the world and even hitchhike planes and boats - yes means free tickets. Quite a lot of people have done it and it might take around 5 years to go all around the globe. As an example, my friend Jeremy Marie from France has done it. Hitchhiking might be the most challenging way to travel for someone like me because it means giving up all the control and totally relying on strangers. Oh I surely don't like it! However it's a great way to travel on a very low budget. It's also great for learning languages as you will get plenty of time to practice with local people and I've heard about people getting a good level in local language thanks to traveling by hitchhiking. More information coming soon but you can learn all you need to know to get started on Hitchwiki.
Hitchhiking in Alaska was great though. And in Japan it worked wonder as well. I'm now totally in peace with hitchhiking. Some of the frustration I had with it probably came from a mix of starting in a difficult place (Kirgizstan/China) and not having enough experience. The best advice I can give today is to read Hitchwiki and try to get advice from other hitchhikers. If one day I become an expert, I will rewrite this section to give more specific advice.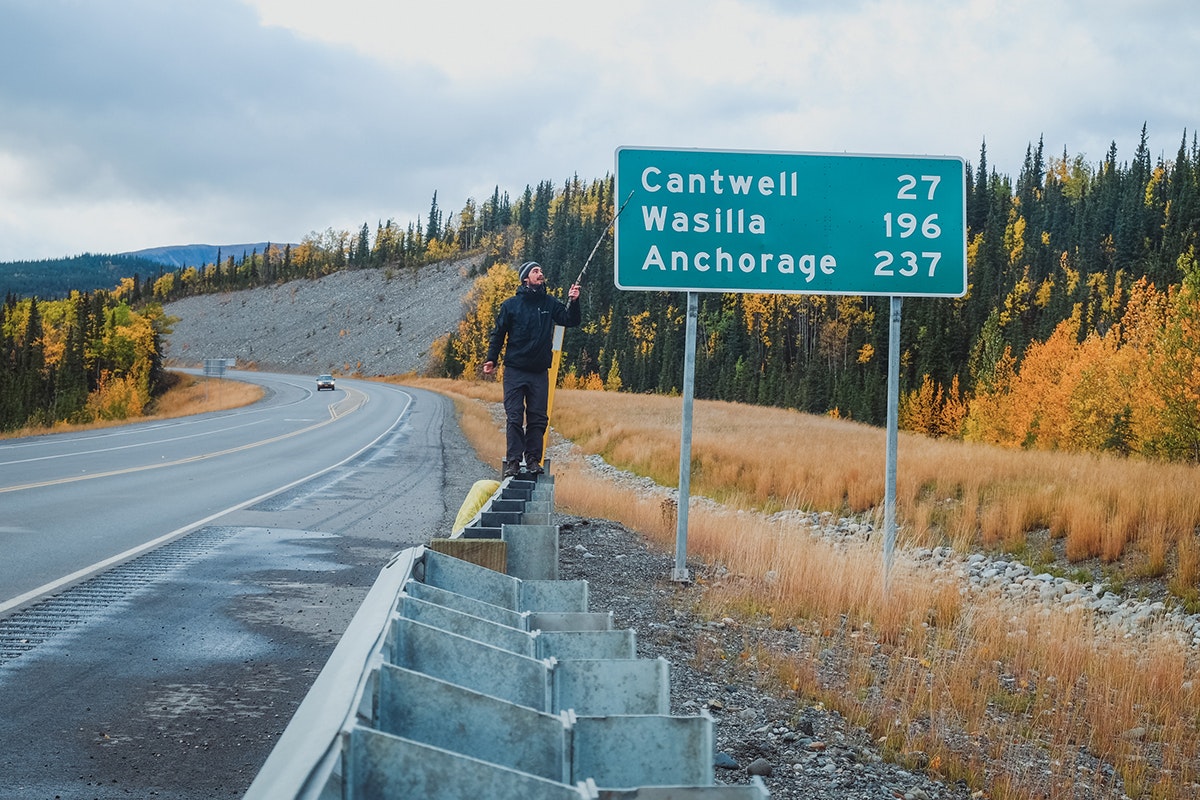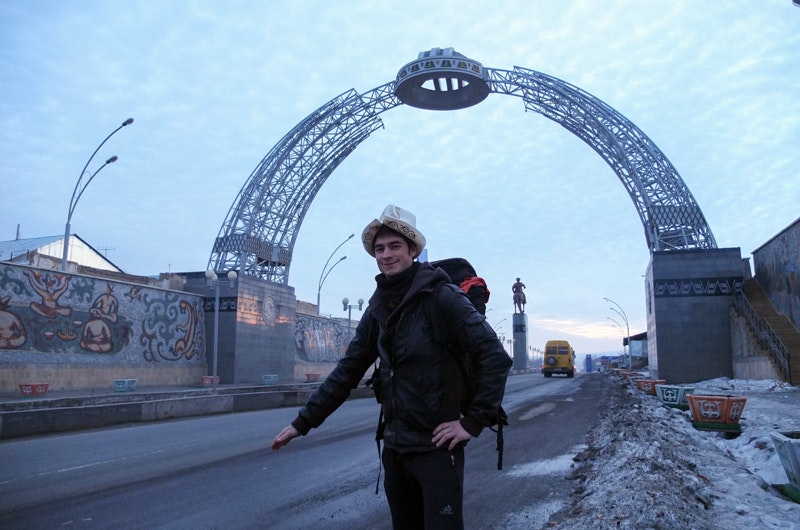 Overlanding
(coming soon)
Sailing
(coming soon)