« N'ayez jamais peur de l'aventure. Partez, allez conquérir d'autres espaces, d'autres espérances. Le reste vous sera donné de surcroît. » – Henri de Monfreid
I had contemplated going to Alaska for a long time. But it never became reality. So when I heard these words in a podcast about Henri de Monfreid, I felt a sadness flowing inside me. I hadn't explored new corners of the world for a long time. I hadn't had any real adventure since I moved to Mexico City. I was slowly sinking into the ground, like a tree, taking roots. I was neglecting my true nature which is to explore, meet, discover, struggle, overcome and grow. This sadness was that of the curious child inside me I had neglected for too long already.
I had planned to spend the summer working as a photographer in a camp in upstate New York, not far from Montreal. How much would it cost to fly from Montreal to Alaska? The mere thought of buying a one-way flight always cheers me up. So when I found a flight for 250$, I didn't think twice. Let's buy it and work out the details later. Once I got the flight, I decided that I would be hitchhiking and covering distances on foot. So I'd need to buy all the gears to survive in the cold Autumn of Alaska. I would hitchhike as far as possible South, crossing western Canada and the west coast of the US. I had two months free before starting a new job in Mexico City and I was curious how much I could do in this limited time.

Hitchhiking Map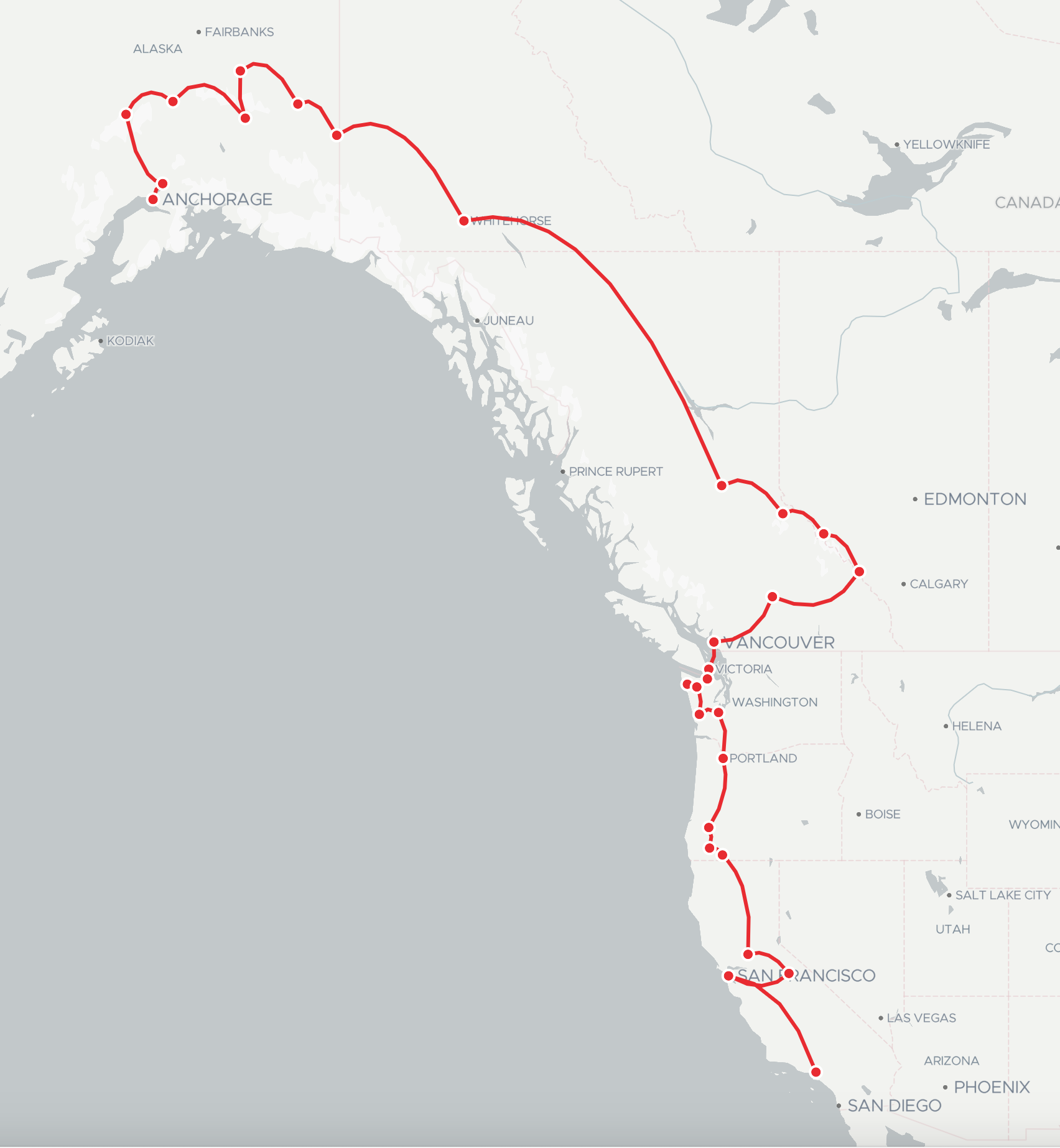 Getting ready